Elmentem!

Málnás-kókuszos torta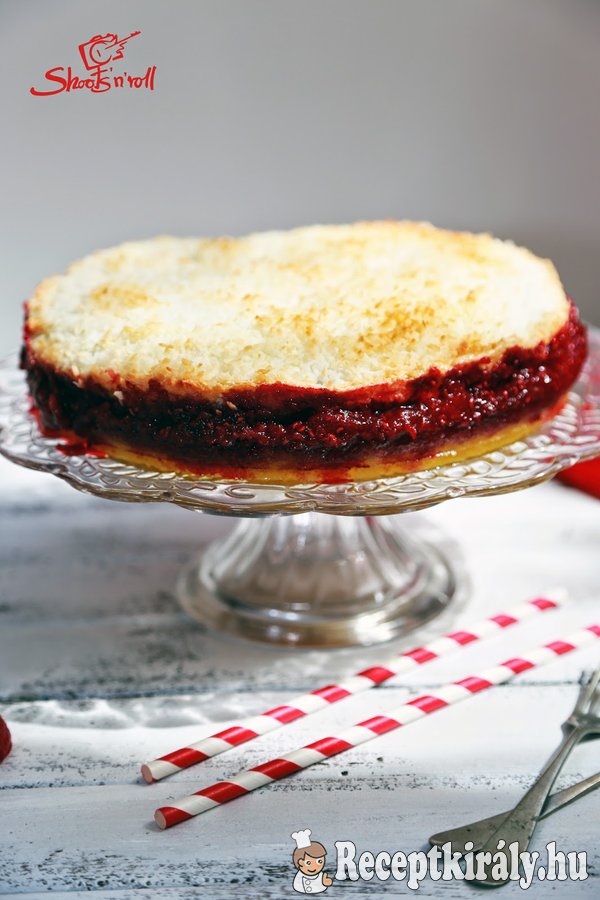 Hozzávalók:

10 dkg vaj

20 dkg friss málna (plusz a tálaláshoz)

1 evőkanál nyírfacukor

3 tojás szétválasztva

10 dkg rizs

15 dkg kókuszreszelék

| | | | |
| --- | --- | --- | --- |
| Elkészítési idő: | 1 óra | Fogyókúrás: | nem |
| Költség: | 1000-1500 FT | Vegetáriánus: | igen |
| Adagok: | 6 főre | Gluténmentes: | igen |
| Nehézség: | Egyszerű | Laktózmentes: | nem |
Elkészítés:
A rizst száraz állapotában kávédarálón daráljuk teljesen porrá, ez lesz a lisztünk.
Melegítsük elő a sütőt 180 fokra, légkeveréses üzemmódban. Készítsük elő a tortaformát, és béleljük ki sütőpapírral.
Egy kis lábasban tegyük fel a málnát a nyírfacukorral és lassú tűzön főzzük addig, amíg be nem sűrűsödik lekvár állagúra. Tegyük félre hűlni.
A puha vajat verjük habosra robotgép segítségével, majd adjuk hozzá egyenként a tojássárgákat. Ha szépen kifehéredett a vajas keverék, adjuk hozzá a darált rizst és a kókuszreszelékből 10 dkg-ot. Keverjük össze az egészet egy spatula segítségével.
A tojásfehérjéket egy csipet só hozzáadásával verjük fel kemény habbá.
Jön az összeállítás.
Nyomkodjuk a forma aljába a tésztát, majd oszlassuk szét rajta a teljesen kihűlt málnalekvárt. Kaparjuk egy spatula segítségével a tetejére a tojásfehérje habot, és oszlassuk el egyenletesen.
Szórjuk a tetejére a maradék kókuszreszeléket és tegyük be a sütőbe.
Süssük 20-25 percig, amíg teljesen átsül a tészta és a tetején egy kicsit megpirul a kókuszreszelék.
Hűtsük ki, majd tegyük a hűtőbe fogyasztásig.
Tipp / megjegyzés:
Friss málna hiányában, fagyasztottból is elkészíthető.
nutsnroll.blogspot.co.uk